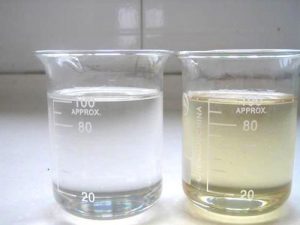 Sharjah Chemicals is leading Supplier, Manufacture and Exporter of Dibutyl phthalate in Sharjah UAE, Al Qusais, Deira, Saif Zone, Fujairah,Dubai, Abudhabi, Ajman, Diera, UAE Middle East, Al Quoz, Jebel Ali, Umm Al Quawain, Ras Al Khaimah, Masafi, Khor Fakkan, Al Hayl, Al Ain, Ras Al Khor Industrial Area, Al khubaisi,  Um Ramool Industrial Area, Al Qusais Industrial Area,  Jebel Ali.
Dibutyl phthalate Colorless transparent oily liquid, slightly with fragrance, Molecular formula C16H22O4, Molecular weight 278.35, Relative Density (d2520) 1.045, with a strong ability to dissolve. have excellent compatibility with most organic solvents and hydrocarbons nitrocellulose, polystyrene and others , cellulose resin and PVC primary plasticizer. Especially suitable for nitrocellulose coating with excellent solubility, dispersion, adhesion, flexibility and stability of the film are good; good compatibility with pigments for the coloration of the film, artificial leather and other plastic products; also For PVC, alkyd resins, ethyl cellulose and neoprene as plasticizer and softener in order to improve the resilience of the article.
Available Packing Size: 50 Ltrs.
Sharjah Chemicals offers highest quality products in Tank cleaning, Detergent, Degreaser & Floor care chemical. We assure for quality and ensure that only the best is catered to the customers.Our basic motto of the company is to give a better product to the customer at the lowest rate. We are keeping ready stock of Dibutyl Phthalate , for more information, any support and price, Feel free to contact us through our Email id sharjahchemicals@gmail.com