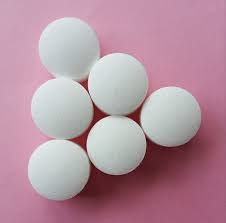 Sharjah Chemicals is leading Supplier, Manufacture and Exporter of Water Softening salt in Sharjah UAE, Al Qusais, Deira, Saif Zone, Fujairah,Dubai, Abudhabi, Ajman, Diera, UAE Middle East, Al Quoz, Jebel Ali, Umm Al Quawain, Ras Al Khaimah, Masafi, Khor Fakkan, Al Hayl, Al Ain, Ras Al Khor Industrial Area, Al khubaisi,  Um Ramool Industrial Area, Al Qusais Industrial Area,  Jebel Ali.
Product Information:
Only clean, 99.5% pure water softening salts should be used in the water softener. We recommend using Nugget, Pellet, or coarse Solar salts. Potassium chloride (KCl) can also be used as an alternative to sodium chloride (salt – NaCl) in the softener.
Sodium chloride and potassium chloride are the two main types of water softener salt (or "pellets" or "beads") sold in the water softener market.
When used in your water softener, our water softener salt helps remove minerals from your hard water, including iron, calcium, magnesium, and even barium. These hard water minerals are removed when water passes through resin beads in the water softener tank. Salt or potassium chloride is used to periodically recharge the resin beads so that they can continue to remove these minerals. After our softener salt helps remove hard water minerals, you have soft, bright towels and clothes, shiny dishes and longer pipe and appliance life.
Product Application:
One can say that it directly increases the life of an appliance by softening the water perfectly. Apart from that, the soft water that has been converted with this salt can be used for bathing. In fact, with the convertible water, your hairs and body will feel smoother than ever. Washing clothes with hard water is quite a difficult task. So, Our Salt makes sure that you can wash all your clothes in soft water without any worries. That's how effective this water softener salt is.
Sodium-based water softener salt
Sodium chloride is typically used only for water softeners. This type of water softener salt can be found in a variety of forms, such as crystals, cubes and pellets.
Other than being available everywhere, sodium chloride remains a top choice because of its lower cost. If price is your main concern, sodium chloride may be the choice for you.
Potassium-based water softener salt
Potassium chloride, on the other hand, is used primarily for agricultural purposes. However, it works in water softening tanks the same way salt does.
The main difference is the hard water is replaced with potassium instead of salt, or sodium. Because potassium plays a vital role in the human health system, it can be more pleasing to a consumer. Potassium is an essential nutrient that is found in many foods and is crucial in the growth of plants.
Potassium-based water softener crystals provide a good choice for those who have sodium-related health issues or who are concerned with their effect on the environment.
Product Technical Specification:
Available Packing Size: 25, 50, 1000 Kg 
Supplier:
Water Softening Salt Supplier in Oman , Fujairah, Sharjah, Dubai, Abudhabi
Sharjah Chemicals offers highest quality products in Paint and Cleaning Solvent, Tank cleaning, Detergent, Degreaser & Floor care chemical. We assure for quality and ensure that only the best is catered to the customers.Our basic motto of the company is to give a better product to the customer at the lowest rate. We are keeping ready stock of Water Softening salt, for more information, any support and price, Feel free to contact us through our Email id sharjahchemicals@gmail.com