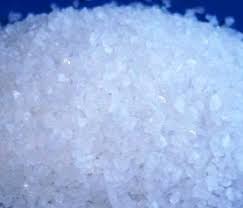 Sharjah Chemicals is leading Supplier, Manufacture and Exporter of Silver Nitrate (Solid / Crystal ) AR in Sharjah UAE, Al Qusais, Deira, Saif Zone, Fujairah,Dubai, Abudhabi, Ajman, Diera, UAE Middle East, Al Quoz, Jebel Ali, Umm Al Quawain, Ras Al Khaimah, Masafi, Khor Fakkan, Al Hayl, Al Ain, Ras Al Khor Industrial Area, Al khubaisi,  Um Ramool Industrial Area, Al Qusais Industrial Area,  Jebel Ali.
Silver Nitrate (Solid / Crystal ) AR is an inorganic compound with the formula AgNO3. Silver nitrate is an extremely versatile analytical laboratory reagent for both the qualitative and quantitative determination of halides, carbonates, hydroxides, sulfides and phosphates. Spectrum provides solid Reagent ACS grade silver nitrate for preparation of analytical laboratory reagent solutions. As an ACS grade Reagent, Spectrum Chemical manufactured Silver Nitrate is used as the quality reagent in standard testing to which other substances are graded. It has met the toughest regulatory standards for quality and purity.
Application:
Precursor to other silver compounds:Silver nitrate is the least expensive salt of silver; it offers several other advantages as well. It is non-hygroscopic, in contrast to silver fluoroborate and silver perchlorate. It is relatively stable to light.
silver salts with non-coordinating anions, namely silver tetrafluoroborate and silver hexafluorophosphate are used for more demanding applications.
Silver nitrate is used in many ways in organic synthesis, e.g. for deprotection and oxidations. Ag+ binds alkenes reversibly, and silver nitrate has been used to separate mixtures of alkenes by selective absorption.
In histology, silver nitrate is used for silver staining, for demonstrating reticular fibers, proteins and nucleic acids. For this reason it is also used to demonstrate proteins in PAGE gels. It can be used as a stain in scanning electron microscopy
Silver salts have antiseptic properties.Fused silver nitrate, shaped into sticks, was traditionally called "lunar caustic". It is used as a cauterizing agent.Silver nitrate is used to cauterize superficial blood vessels in the nose to help prevent nose bleeds.
Much research has been done in evaluating the ability of the silver ion at inactivating Escherichia coli, a microorganism commonly used as an indicator for fecal contamination and as a surrogate for pathogens in drinking water treatment.
Repeated daily application of silver nitrate can induce adequate destruction of cutaneous warts, but occasionally pigmented scars may develop.
Available Packing Size: 25 gram, 50 gram, 100 gram, 500 gram, 1000 gram.
Sharjah Chemicals offers highest quality products in Paint and Cleaning Solvent, Tank cleaning, Detergent, Degreaser & Floor care chemical. We assure for quality and ensure that only the best is catered to the customers.Our basic motto of the company is to give a better product to the customer at the lowest rate. We are keeping ready stock of Silver Nitrate (Solid / Crystal ) AR, for more information, any support and price, Feel free to contact us through our Email id sharjahchemicals@gmail.com