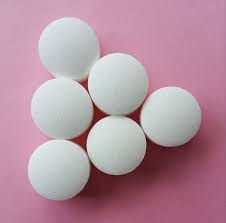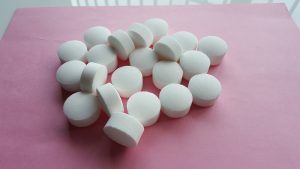 Sharjah Chemicals is leading one largest Supplier, Manufacture and Exporter of Salt Tablet & All tyes of Salt (Raw Salt / PVD Salt/ Free Flow Iodized Salt / Oversize Salt) in Sharjah UAE, Al Qusais, Deira, Saif Zone, Fujairah,Dubai, Abudhabi, Ajman, Diera, UAE Middle East, Al Quoz, Jebel Ali, Umm Al Quawain, Ras Al Khaimah, Masafi, Khor Fakkan, Al Hayl, Al Ain, Ras Al Khor Industrial Area, Al khubaisi,  Um Ramool Industrial Area, Al Qusais Industrial Area,  Jebel Ali.
Salt Tablet 
Two electrolytes, sodium and chloride, are the key ingredients in table salt and in salt tablets. These tablets have been used for many years to treat heat cramps and restore electrolytes lost through sweating.Salt tablets, also known as salt pills, aren't recommended as much as they used to be, given that sports drinks are packed with additional electrolytes, including potassium, magnesium, and phosphate.There are various advantages of the tablet form of salt tablets for your water softener. The first and the most important is the ease of use. You can add the exact amount of salt to the appliance with ease. The tablet form ensures that nothing will wasted during adding these tablets to your water softener appliance. When you use dusted salt, for example, there is a possibility that some powder goes out of the appliance. This will cause not only an inconvenience but a waste of your money as well.
Raw Salt / PVD Salt/ Free Flow Iodized Salt / Oversize Salt:
The production process includes the manufacturing process involves preparing of brine from raw salt. After multiple washing stages the slurry undergoes centrifugation process.
 The salt cakes obtained at the outlet of centrifuge are devoid of impurities such as iron and other insoluble material. Multiple washing also controls both the impurities (soluble and insoluble) like calcium, magnesium and sand etc.
These salt cakes are dried in the fluid bed dryer and after sieving for proper granule size and blending of free flowing agent the final product is obtained. The cyclone collects fines which are packed separately.
The final product has salt content as high as 99.50% in form of NaCI. The entire process is automatic and the salt is produced and packed in most hygienic conditions with highest purity up to 99.50% NaCI content.
TABLET SALT (SOFTENING SALT)- SPECIFICATION:
Round Shape, Solid, White, Free From Clay, Grit Etc Impurities
| | |
| --- | --- |
| Purity | 99.60% |
| Calcium Ca % Max. | 0.03 |
| Magnesium Mg % Max | 0.019 |
| Sulphate So4 % Max | 0.158 |
| Water Insoluble % Max | 0.05 |
| Moisture % Max | 0.15 |
| NaCI % Minimum by Mass On Dry Basis | 99.58 |
RAW SALT- SPECIFICATION:
| | |
| --- | --- |
| Appearance | White Crystal Form |
| Nacl | 98.00% + |
| Calcium | 0.20% |
| Manesium | 0.30% |
FREE FLOW IODISED SALT- SPECIFICATION:
| | |
| --- | --- |
| Nacl | 99.50 + |
| Ca | < 0.05 |
| Mg | <0.05 |
| Insoluble | 0.02 |
Application:
Salt tablets can provide the following benefits:
  Act as a good hydration and rehydration method for long-distance athletes.
  Help keep some electrolytes balanced.
 Help you retain more fluids during high-intensity exertion and physical work.
The tablets are very stable over the shelf. The salt tablets can be kept over the shelf without harm. In such form, the chemical ingredient will keep the properties intact as regards the physical-chemical, and microbiological aspect. The form is cheap as compared to other forms like blocks. Therefore, one can use salt tablets from our company with a great safety profile.
The tablet form provides stability to the ingredient. In fact, salt in the salt tablets are stable, however, the tablet form protects sodium chloride- in the tablet form- from catching humidity and consequently will not be useful for the purpose you had bought the salt tablets for.
The manufacturing of these tablets is less costly as compared to the other forms of the same ingredient. The low cost for the manufacturer means a low price for the consumers.
Moreover, the packing is cheap, so you needn't pay much. It is also storable in this form. So, you can use it at your convenience without being affected by humidity.
The tablet formula would allow a homogeneous dissolution of the ingredient in the water softener appliance.
Our company Sharjah Chemicals offers you the Salt tablet in 10, 25, 50 , 50 kg packages for your convenience. The Product is available in 25 Kg LD Heavy gauge bag. Also can pack as per buyer requirement in 10 kg Handle Bag or HDPE woven Bag ( 25 kgs / 50 kgs) .One more thing about the salt tablets from Sharjah Chemicals is the complete dissolution of the tablets.  salt will remain in the tablet until complete dissolution occurred. We hereby introduce ourselves as a Manufacturer of Salt Tablet & All tyes of Salt (Raw Salt / PVD Salt/ Free Flow Iodized Salt / Oversize Salt)  based in Gujarat, India and having larest stock point in Fujairah – UAE MIDDLE EAST and Muscat Barka OMAN. Our Monthly Production and supply Capacity is about  950 MT approx as well as we do supply many small Exporters locally too.
Sharjah Chemicals offers highest quality products in Salt Tablet & All tyes of Salt ,Tank cleaning, Hold Solution, Detergent, Degreaser & Floor care chemical. In Short time we were able to take our position as a leading company in a part of the industry which is manufacturing of water softening tablets ,We have the highest quality of salt tablets all over the country as well as the largest capacity of production which helps us to fulfill all of our customer needs.besides this we offer the following products.We do have many satisfied customers in this Industries because of our QUALITY, PRICING & SERVICE. Our Company  is a Major Exporter & Mfg of Salt Tablet & Supply to UAE, Vietnam, Europe, Africa, Bahrain, Qatar, Africa & many more countries. Please, feel free to pick up the concentration and the package that fits well your needs.Our basic motto of the company is to give a better product to the customer at the lowest rate. We are keeping ready stock of Salt Tablet & All tyes of Salt (Raw Salt / PVD Salt/ Free Flow Iodized Salt / Oversize Salt) , for more information , any support and price, Feel free to contact us through our Email id sharjahchemicals@gmail.com