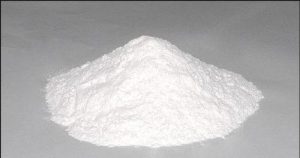 Sharjah Chemicals is leading Supplier, Manufacture and Exporter of Potassium Iodate in Sharjah UAE, Al Qusais, Deira, Saif Zone, Fujairah,Dubai, Abudhabi, Ajman, Diera, UAE Middle East, Al Quoz, Jebel Ali, Umm Al Quawain, Ras Al Khaimah, Masafi, Khor Fakkan, Al Hayl, Al Ain, Ras Al Khor Industrial Area, Al khubaisi,  Um Ramool Industrial Area, Al Qusais Industrial Area,  Jebel Ali.
Potassium Iodate is a chemical compound. Its chemical formula is KIO3. It has potassium and iodate ions in it. Potassium iodate is used to add iodine to salt. It is better than potassium iodide because it does not oxidize to iodine and evaporate like potassium iodide does. It is sometimes used in flour just like potassium bromate. It is also used for radiation protection. A nuclear explosion can make radioactive iodine, which goes into the thyroid and can make cancer. Eating Potassium Iodate makes the thyroid full of nonradioactive iodine and prevents radioactive iodine from going in. It lasts longer than potassium iodide.
Available Packing Size: 25 Kg.
Sharjah Chemicals offers highest quality products in Tank cleaning, Detergent, Degreaser & Floor care chemical. We assure for quality and ensure that only the best is catered to the customers.Our basic motto of the company is to give a better product to the customer at the lowest rate. We are keeping ready stock of Potassium Iodate , for more information, any support and price, Feel free to contact us through our Email id sharjahchemicals@gmail.com