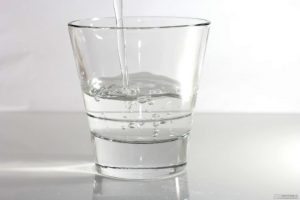 Sharjah Chemicals is leading Supplier, Manufacture and Exporter of Mineral Oil in Sharjah UAE, Al Qusais, Deira, Saif Zone, Fujairah,Dubai, Abudhabi, Ajman, Diera, UAE Middle East, Al Quoz, Jebel Ali, Umm Al Quawain, Ras Al Khaimah, Masafi, Khor Fakkan, Al Hayl, Al Ain, Ras Al Khor Industrial Area, Al khubaisi,  Um Ramool Industrial Area, Al Qusais Industrial Area,  Jebel Ali.
Mineral Oil is any of various colorless, odorless, light mixtures of higher alkanes from a mineral source, particularly a distillate of petroleum, as distinct from usually edible vegetable oils. The name mineral oil by itself is imprecise, having been used for many specific oils over the past few centuries.
Uses:
-In baby lotions, cold creams, ointments and many other cosmetic and personal care products, due to its ability to help reduce water loss from skin and keep it moisturized.
-In cosmetic and skincare products is noncomedogenic, meaning it does not clog pores also it use on sensitive skin, because of its relatively low likelihood of causing a skin reaction, or of spoiling in hot, humid climates.
-As a binding agent or lubricant in the manufacture of yeast.
Sharjah Chemicals offers highest quality products in Tank cleaning, Detergent, Degreaser & Floor care chemical. We assure for quality and ensure that only the best is catered to the customers.Our basic motto of the company is to give a better product to the customer at the lowest rate. We are keeping ready stock of Mineral Oil , for more information, any support and price, Feel free to contact us through our Email id sharjahchemicals@gmail.com