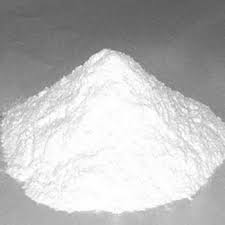 Sharjah Chemicals is leading Supplier, Manufacture and Exporter of Calcium Iodate Anhydrous in Sharjah UAE, Al Qusais, Deira, Saif Zone, Fujairah,Dubai, Abudhabi, Ajman, Diera, UAE Middle East, Al Quoz, Jebel Ali, Umm Al Quawain, Ras Al Khaimah, Masafi, Khor Fakkan, Al Hayl, Al Ain, Ras Al Khor Industrial Area, Al khubaisi,  Um Ramool Industrial Area, Al Qusais Industrial Area,  Jebel Ali.
Calcium Iodate Anhydrous are inorganic compound composed of calcium and iodate anion. Two forms are known, anhydrous Ca(IO3)2 and the hexahydrate Ca(IO3)2(H2O). Both are colourless salts that occur naturally as the minerals called lautarite and bruggenite, respectively. A third mineral form of calcium iodate is dietzeite, a salt containing chromate with the formula Ca2(IO3)2CrO4. Calcium iodate is used majorly in poultry and agriculture industry as a component in animal food products such as chicken feed in order to correct and prevent iodine deficiency in animals. It is also used to prevent certain diseases in animals. It is also used in pharmaceutical industry in the manufacture process of antiseptics, disinfectants and deodorants.
Available Packing Size: 500 gram.
Sharjah Chemicals offers highest quality products in Tank cleaning, Detergent, Degreaser & Floor care chemical. We assure for quality and ensure that only the best is catered to the customers.Our basic motto of the company is to give a better product to the customer at the lowest rate. We are keeping ready stock of Calcium Iodate Anhydrous, for more information, any support and price, Feel free to contact us through our Email id sharjahchemicals@gmail.com