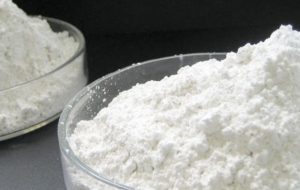 Sharjah Chemicals is leading Supplier, Manufacture and Exporter of Calcium Hydroxide in Sharjah UAE, Al Qusais, Deira, Saif Zone, Fujairah,Dubai, Abudhabi, Ajman, Diera, UAE Middle East, Al Quoz, Jebel Ali, Umm Al Quawain, Ras Al Khaimah, Masafi, Khor Fakkan, Al Hayl, Al Ain, Ras Al Khor Industrial Area, Al khubaisi,  Um Ramool Industrial Area, Al Qusais Industrial Area,  Jebel Ali.
Calcium Hydroxide is an inorganic compound with the chemical formula Ca(OH)₂. It is a colorless crystal or white powder and is produced when quicklime is mixed, or slaked with water. It has many names including hydrated lime, caustic lime, builders' lime, slack lime, cal, or pickling lime
Uses:
-In the process of sewage treatment, calcium hydroxide is used as a clarifying agent or as a flocculant.
-In the paper industry during the Kraft process of converting wood into wood pulp.
-It is a very important compound in the preparation of ammonia.
-This compound is also used as a pH modifier due to its basicity.
-The pickling of cucumbers is generally done with the help of Ca(OH)2
-The production of many plastics involves the use of calcium hydroxide as an ingredient.
-It is also used in pesticides, hair care products, and the manufacture of ebonite.
-In root canal procedures, this compound is used to fill the cavities in the human teeth.
-Sugar beets and sugarcanes are processed via carbonation, which involves the used of Ca(OH)2.
-Calcium hydroxide is used in the leather industry to separate the fur/hair from the animal hide.
Available Packing Size: 25 Kg.
Sharjah Chemicals offers highest quality products in Tank cleaning, Detergent, Degreaser & Floor care chemical. We assure for quality and ensure that only the best is catered to the customers.Our basic motto of the company is to give a better product to the customer at the lowest rate. We are keeping ready stock of Calcium Hydroxide, for more information, any support and price, Feel free to contact us through our Email id sharjahchemicals@gmail.com