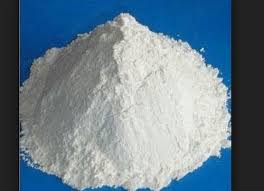 Sharjah Chemicals is leading Supplier, Manufacture and Exporter of Calcium Carbonate Food Grade in Sharjah UAE, Al Qusais, Deira, Saif Zone, Fujairah,Dubai, Abudhabi, Ajman, Diera, UAE Middle East, Al Quoz, Jebel Ali, Umm Al Quawain, Ras Al Khaimah, Masafi, Khor Fakkan, Al Hayl, Al Ain, Ras Al Khor Industrial Area, Al khubaisi,  Um Ramool Industrial Area, Al Qusais Industrial Area,  Jebel Ali.
The food standard CaCO3 Calcium Carbonate is factory-made using natural calcite. It is made from high purity Calcium Carbonate i.e. CaCO3 98% purity and made beneath the most demanding stipulations. They are produced with very much whiteness with minimum 94.5% whiteness. Like an inorganic mineral produce, there is no choice of genetic recombination. The food mark Calcium Carbonate enhances the crispiness result from the outcome of pH and Calcium ion. It possesses the capability to enhance fluidity.
The CaCO3 is made like a pure white powder. It is odourless and tasteless, hence it would not make supplementary odour and taste to the food item. There are two key sorts of Calcium Carbonate founded on production technique, the "heavy" Calcium Carbonates and hence it is manmade employing the dry grinding procedure. The other "light" type is made employing the carbonation procedure, also recognized as precipitated calcium carbonate. The variance between grinding and carbonation procedure will affect in different particle extent. The carbonation procedure would form finer particle size related with the dry grinding procedure. The option of selecting the sort will depend on condition and costing.
Specification:
| | |
| --- | --- |
| Purity % | 99.5% |
| Bulk Density (g/L) | 0.7 |
| Calcium Oxide (%) | 54.5% |
| Moisture (%) | less than 0.5% |
| Product Type | Powder |
| Water Proofing (%) | Nil |
| Whiteness (%) | 96 |
| Odor | Odourless |
| pH Value | 9.5 |
Application:
To enhance texture in rice cracker, chewing gum, and snacks.
As a calcium addition in confectionery, bread, dairy products, bun, yogurt; and in raw Chinese noodle, fish paste products, and instant noodle.
Like an effervescent powder drinks like in milk powder, milk-based drinks, and powdered juice.
It is utilized to enhance pliability like in fish paste items, ham, and fish ham.
Like a clarification aid like for wheat flour and starch.
Like an anti-lumping or anti-caking of taste and spice.
To deactivate surplus acid in food.
Utilized as a covering in chocolate.
As a fungus releaser.
Available Packing Size:  25 Kg.
Sharjah Chemicals offers highest quality products in Paint and Cleaning Solvent, Tank cleaning, Detergent, Degreaser & Floor care chemical. We assure for quality and ensure that only the best is catered to the customers.Our basic motto of the company is to give a better product to the customer at the lowest rate. We are keeping ready stock of Calcium Carbonate Food Grade, for more information, any support and price, Feel free to contact us through our Email id sharjahchemicals@gmail.com