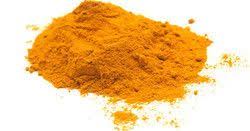 Sharjah Chemicals is leading Supplier, Manufacture and Exporter of Auramine in Sharjah UAE, Al Qusais, Deira, Saif Zone, Fujairah,Dubai, Abudhabi, Ajman, Diera, UAE Middle East, Al Quoz, Jebel Ali, Umm Al Quawain, Ras Al Khaimah, Masafi, Khor Fakkan, Al Hayl, Al Ain, Ras Al Khor Industrial Area, Al khubaisi,  Um Ramool Industrial Area, Al Qusais Industrial Area,  Jebel Ali.
Product Information:
AURAMINE : RXSOL-69-6906-001
Auramine is an aniline dye used as a disinfectant and an antiseptic agent. It is weakly fluorescing and binds specifically to certain proteins.
Product Application:
Auramine O has been used to study the cuticle/cutin in the epidermis of the pollen presenter in Vangueria infausta.Auramine O is used for the staining of acid-fast organisms, coccidia. Auramine O along with carbol generates brilliant yellow fluorochrome of tubercle bacilli. It is effective in detecting positive cases of tuberculosis. Auramine O binds to the mycolic acid in the bacterial cell wall.
Product Note:
Product Technical Specification:
| | |
| --- | --- |
| MOLECULAR FORMULA | C17H21N3·HCl |
| MOLECULAR WEIGHT | 303.83 |
| COLOUR | CRUDE YELLOW POWDER |
| DYE CONTENT | 85 % |
| ABSORPTION MAXIMUM %u03BB (ph 6.0) | 431-433 nm |
| ABSORPTIVITY (A 1%/1cm %u03BB MAX ph 6.0 ON DRIED MATERIAL | 850-1000 |
| SUITABILITY FOR MICROSCOPY | PASSES TEST |
| LOSS ON DRYING AT 1100 C | MAX 2 % |
Available Packing Size: 50, 100, 200 gram, 50 Kg.
Sharjah Chemicals offers highest quality products in Paint and Cleaning Solvent, Tank cleaning, Detergent, Degreaser & Floor care chemical. We assure for quality and ensure that only the best is catered to the customers.Our basic motto of the company is to give a better product to the customer at the lowest rate. We are keeping ready stock of Auramine , for more information, any support and price, Feel free to contact us through our Email id sharjahchemicals@gmail.com
Free Delivery / Supply Locations :
Oman, Bahrain, Abu Dhabi, Ajman, Al Ain, Dubai, Ras Al-Khaimah, Ras al Khaimah, Fujairah, Sharjah, Umm Al Quwain, Fujairah, Ruwais, Mina (Port) Zayed, Khalifa Port, Kizad, Port Rashid, Jebel Ali Port, DP WORLD, Jebel Ali Free Zone, Khor Fakkan Container Terminal, Port Rashid, Jebel Ali Port, Mina Kalid Port, Khor Fhakan Port ( Khawr Fakkan, Khawr al-Fakkan ), Sharjah Creek, Ajman, Port of Hamriyah, Mina Zayed Port, Mussafah port, Khalifa Port, Umm al-Nar Port, Um Al Quwain Port, Saqr Port, Port of Fujairah, Dibba Port, Jebel Dhanna, Mina Al Hamriya, Mina Rashid, All United Arab Emirates