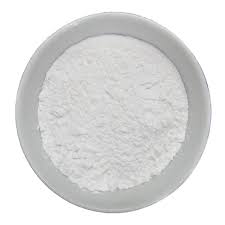 Sharjah Chemicals is leading Supplier, Manufacture and Exporter of Aluminum Tripolyphosphate in Sharjah UAE, Al Qusais, Deira, Saif Zone, Fujairah,Dubai, Abudhabi, Ajman, Diera, UAE Middle East, Al Quoz, Jebel Ali, Umm Al Quawain, Ras Al Khaimah, Masafi, Khor Fakkan, Al Hayl, Al Ain, Ras Al Khor Industrial Area, Al khubaisi,  Um Ramool Industrial Area, Al Qusais Industrial Area,  Jebel Ali.
Aluminum Tripolyphosphate is an antirust pigment that is used as a substitute for toxic antirust pigments containing chrome or lead. This product is suitable for the production of applications such as high-temperature resistant paints, oil paints, and wear resistant brake pads. Aluminum Tripolyphosphate is a white powder in appearance with an aluminum oxide content of 20±5%.
Features:
Environment friendly white anti rust pigment and does not contain harmful heavy metal elements like chromium.
Excellent anti rust performance.
Good adhesion & impact resistance and strong heat resistance.
Free toning , can be formulated in to all kinds of coating.
Excellent substitute of Tio2 and Zinc Phosphate.
Application:
Product has good compatibility, can be formulated in to coatings in different systems with all kinds of resins.
Suitable for water based and solvent based system.
An ideal replacement of lead and chromium series anti rust pigments.
Suitable for the field of Ceramic Glaze.
Available Packing Size: 25 Kg.
Sharjah Chemicals offers highest quality products in Paint and Cleaning Solvent, Tank cleaning, Detergent, Degreaser & Floor care chemical. We assure for quality and ensure that only the best is catered to the customers.Our basic motto of the company is to give a better product to the customer at the lowest rate. We are keeping ready stock of Aluminum Tripolyphosphate, for more information, any support and price, Feel free to contact us through our Email id sharjahchemicals@gmail.com