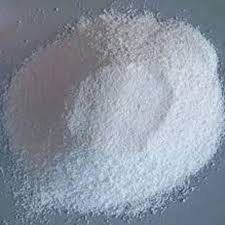 Sharjah Chemicals is leading Supplier, Manufacture and Exporter of Aluminum Hydroxide in Sharjah UAE, Al Qusais, Deira, Saif Zone, Fujairah,Dubai, Abudhabi, Ajman, Diera, UAE Middle East, Al Quoz, Jebel Ali, Umm Al Quawain, Ras Al Khaimah, Masafi, Khor Fakkan, Al Hayl, Al Ain, Ras Al Khor Industrial Area, Al khubaisi,  Um Ramool Industrial Area, Al Qusais Industrial Area,  Jebel Ali.
Aluminum Hydroxide is an inorganic salt used as an antacid. It is a basic compound that acts by neutralizing hydrochloric acid in gastric secretions. Subsequent increases in pH may inhibit the action of pepsin. An increase in bicarbonate ions and prostaglandins may also confer cytoprotective effects.
Application:
 In one process of water purification, for example, aluminum sulfate, Al2(SO4)3, or alum (usually potassium aluminum sulfate, KAl(SO4)2), is mixed with lime (calcium hydroxide, Ca(OH)2) in a container of water to be purified. The reaction between these compounds results in the formation of a gelatinous precipitate aluminum hydroxide. As the precipitate settles out of solution, it adsorbs on its surface particles of dirt and bacteria that were suspended in the impure water, which can then be removed by filtering off the aluminum hydroxide precipitate.
The ability of aluminum hydroxide to adsorb substances on its surface explains a number of its other applications. It is used in a number of chemical operations, for example, as a filtering medium and in ion-exchange and chromatography devices.
Aluminum hydroxide is popular as an antacid. It behaves as a base, reacting with and neutralizing excess stomach acid (hydrochloric acid) to bring relief from "heartburn." A few of the more common commercial antacids containing aluminum hydroxide are Amphojel, Di-Gel, Gelusil, and Maalox. Ingredients can change without notice, however, so the labels should always be checked.
Aluminum hydroxide is also used as a mordant in dyeing. In most cases, the compound is precipitated out of a water solution onto the fibers to be dyed. The material is then immersed into the dye bath. The color of the final product depends on the combination of dye and mordant used in the process. A similar process is used in the manufacture of certain paint pigments.
Additional uses of aluminum hydroxide include the manufacture of aluminosilicate glass, a high melting point glass used in cooking utensils, the waterproofing of fabrics, and the production of fire clay, paper, pottery, and printing inks.
Available Packing Size: 25 Kg
Sharjah Chemicals offers highest quality products in Paint and Cleaning Solvent, Tank cleaning, Detergent, Degreaser & Floor care chemical. We assure for quality and ensure that only the best is catered to the customers.Our basic motto of the company is to give a better product to the customer at the lowest rate. We are keeping ready stock of Aluminum Hydroxide, for more information, any support and price, Feel free to contact us through our Email id sharjahchemicals@gmail.com