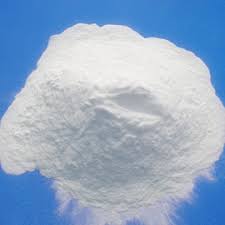 Sharjah Chemicals is leading Supplier, Manufacture and Exporter of Aluminium Hydroxide in Sharjah UAE, Al Qusais, Deira, Saif Zone, Fujairah,Dubai, Abudhabi, Ajman, Diera, UAE Middle East, Al Quoz, Jebel Ali, Umm Al Quawain, Ras Al Khaimah, Masafi, Khor Fakkan, Al Hayl, Al Ain, Ras Al Khor Industrial Area, Al khubaisi,  Um Ramool Industrial Area, Al Qusais Industrial Area,  Jebel Ali.
Aluminium Hydroxide, Al(OH)3, is found in nature as the mineral gibbsite (also known as hydrargillite) and its three much rarer polymorphs: bayerite, doyleite, and nordstrandite. Aluminium hydroxide is amphoteric in nature, i.e., it has both basic and acidic properties. Closely related are aluminium oxide hydroxide, AlO(OH), and aluminium oxide or alumina (Al2O3), the latter of which is also amphoteric. These compounds together are the major components of the aluminium ore bauxite.
Specification:
Application:
One of the major uses of aluminium hydroxide is as a feedstock for the manufacture of other aluminium compounds: speciality calcined aluminas, aluminium sulfate, polyaluminium chloride, aluminium chloride, zeolites, sodium aluminate, activated alumina, and aluminium nitrate.
Freshly precipitated aluminium hydroxide forms gels, which are the basis for the application of aluminium salts as flocculants in water purification. This gel crystallizes with time. Aluminium hydroxide gels can be dehydrated (e.g. using water-miscible non-aqueous solvents like ethanol) to form an amorphous aluminium hydroxide powder, which is readily soluble in acids.
Fire retardant : Aluminium hydroxide also finds use as a fire retardant filler for polymer applications in a similar way to magnesium hydroxide and mixtures of huntite and hydromagnesite.
Pharmaceutical : Under the generic name "algeldrate", aluminium hydroxide is used as an antacid in humans and animals (mainly cats and dogs). It is preferred over other alternatives such as sodium bicarbonate because Al(OH)3, being insoluble, does not increase the pH of stomach above 7 and hence, does not trigger secretion of excess acid by the stomach.
Precipitated aluminium hydroxide is included as an adjuvant in some vaccines (e.g. anthrax vaccine). One of the well-known brands of aluminium hydroxide adjuvant is Alhydrogel, made by Brenntag Biosector.
Vaccine formulations containing aluminium hydroxide stimulate the immune system by inducing the release of uric acid, an immunological danger signal. This strongly attracts certain types of monocytes which differentiate into dendritic cells.
Potential adverse effects : In the 1960s and 1970s it was speculated that aluminium was related to various neurological disorders, including Alzheimer's disease.
Available Packing Size: 500 grams
Sharjah Chemicals offers highest quality products in Paint and Cleaning Solvent, Tank cleaning, Detergent, Degreaser & Floor care chemical. We assure for quality and ensure that only the best is catered to the customers.Our basic motto of the company is to give a better product to the customer at the lowest rate. We are keeping ready stock of Aluminium Hydroxide, for more information, any support and price, Feel free to contact us through our Email id sharjahchemicals@gmail.com